Parents
We, the parents and or guardians, are part of a crucial partnership with the teacher and our children.
We all have one target; quality education for our children.
TPS has produced a parent edition of the core subject books and you will be able to see what the teacher and your child are working on.
We also provide tips for "At Home" and these sections offer you additional things to work on with your child which will further stimulate and aid their learning.
TPS provides STEAM adopted mathematics, science and forensic science programs K-8 for California, Florida, North Carolina, Georgia and Texas.
TPS also has a TK program.
For Common Core Mathematics use these Parent Guides: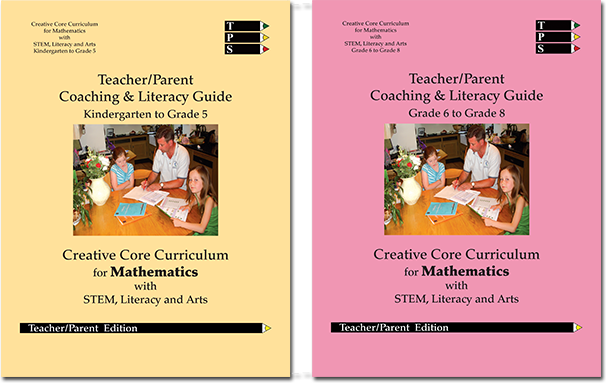 To understand 'What is STEAM?' visit this page
Critical Thinking and Home Study Packs can greatly aid your child.
Use the TPS By Grade, By Domain Study Packs G3-8 for home review:

You may like to read and do activities with your child. Use these STEAM activity books.

More are available for specific grades TK-G2.
If you are home schooling your child then contact us for details of all programs. We created the programs to include materials that are parent friendly.
We run workshops for groups of parents too.
Contact maz@tpspublishing.com for further information.
Telephone: 866 417 9384
Fax: 800 578 5191