STEAM - Visual and social crafting lesson plans for teacher and student linked to by grade reader books to assess comprehension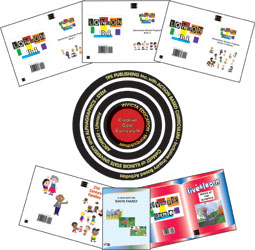 Teachers need materials to test comprehension and assess students. Our program provides an assessment database, a focused tutorial and on the blackline master we provide literacy with math worksheets by grade. In addition to these computer based materials we wanted to have visual proof of comprehension and help combat time constraints that we all face in a school year. In Elementary schools we need to address social issues, and have our students learn to read, write and learn mathematical and scientific early skills. Our partner, Action Based Curriculum provide crafting lesson plans using die cutting machines and dies and a teacher guide. TPS have designed reader books and math links to the social topics which inculde, Antibullying, Healthy Me, Enterprise, Magic Math, I love my Life, Family, Baby Science, Community and many more key topics. Science links are mainly for Humans and Other Animals, Life Processes, Food, Nature and Transport. The idea is that using our program you can teach save time as it is cross curricular.
The activities are mixed and offer individual, paired, small group and whole class work and each lesson plan has the core curriculum standard printed on the opening page.
The lessons, in addition to being used for comprehension purposes, are particularly good for ELL students and students with learning disabilities.
The materials are mainly reusable, and only the material to be cut would need to be replaced each year.
To see an example of the teacher STEAM project guide use this link